Minnesota Neuro-Training Institute

About Us
John S. Anderson, MA, LADC, BCB, BCN, QEEGD began working with neuro-training in 1974.
John S. Anderson and the Minnesota Neuro-Training Institute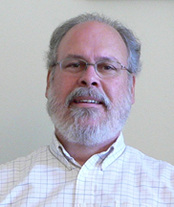 John S. Anderson
MA, LADC, BCB, BCN, QEEGD
As a student of holistic and traditional healing methods for more than 30 years, I have worked to blend this knowledge and experience with the most current research in psychology, neurophysiology and developmental neuro-technology. My goal has been to create a powerful, effective method for change.
I began working with biofeedback and neurofeedback in 1974. My clients have included children and adults with ADHD and other learning problems, chronic pain, addiction disorders and much more. I currently maintain a private practice, provide consulting services for new and existing neurotherapy programs and work as an instructor, training others to become neurotherapy practitioners.
My masters degree is in psychology. I am licensed as an alcohol and drug counselor and certified in biofeedback and neurofeedback by the Biofeedback Certification Institute of America (BCIA).